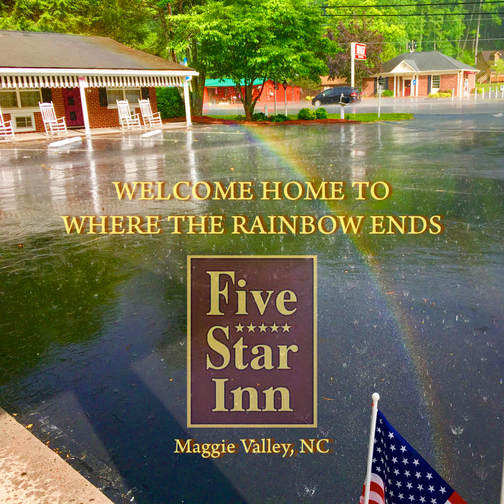 Welcome to Five Star Inn
2474 SOCO RD MAGGIE VALLEY, NC 28751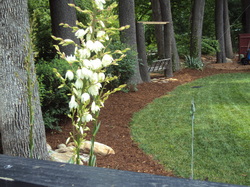 Joe and Jan Lawrence have worked in the hotel industry for years and knows what it takes to have the best hospitality around! We are always working on making the inn up to date, we placed flat Screen T.Vs in all the rooms, comforters, fresh paint, hair-dryers, coffee makers, microwaves, refrigerators, all with HBO and free Wifi. Around back Is a great place to relax and renew your spirit~ Creek-side Units with balconies looking over the water~ Swings, hammocks, and fire-pit all by the creek. Our Inn has changed owners April 26, 2013, and we want to keep the standard that has been with this inn for years.
We are just 3 minutes from the fair ground and right down the road from the Wheels Through Time Museum. We at Five Star Inn want this to be your home away from home, and have an several options to fit your needs. Located right in the heart of Maggie Valley.
Check out our
rooms
page to see what we have to offer. Other achievements include a 100% sanitation rating, and superior customer service. What other hotel will treat you like friends and walk you through this beautiful property? Our goal is for you to have the confidence that you will have the best Inn experience when staying in our rooms. We are motorcyclist friendly, and we are proud to say that we have the clean, cozy, comfortable rooms, and
do not allow smoking in the rooms/No Pets. OPEN ALL YEAR ROUND
What are waiting for? Book Now! or call (828) 926-3816 or send a E-mail fivestar5@outlook.com
---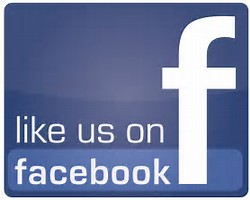 Still not convinced? Check out what We and Maggie Valley has to offer at our
About Us
page
At Five Star Inn, We strive to make this place your home away from home at a very reasonable price! Jan and Joe sincerely appreciate your patronage and look forward or serving your needs again soon!